With the biggest shopping holiday just days away gift guides are everywhere. Now I'm not going to knock on bloggers posting gift guides because I plan to share some too this season. But let's all be honest with ourselves and admit that it's gotten a little out of control. There is lots of money to be made during the holidays, and props to the people who hustle and make that money, but if we aren't careful there's a lot of money to be wasted during the holidays as well. For the past few years I've used this guide to deciding who I actually need to buy for and it has helped cut my costs. Here are my four questions for asking yourself "should I buy them a gift?"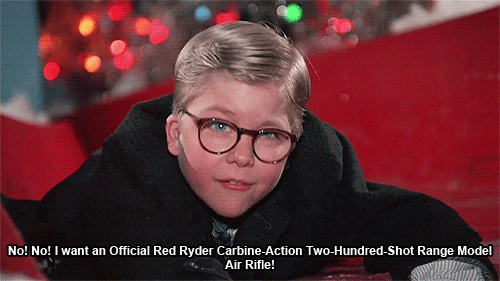 1. Will this person buy you a gift?
I always feel so awkward when someone buys me a gift and I don't have one to give in return. You may not care at all. I always like to have a few small gifts on hand during the holidays for the person that I didn't expect to get me something and then did. Trying to think of who'll buy me a gift and getting something with them in mind makes me feel like I'm getting a jump on my shopping
2. When was the last time you saw this person?
Just because you don't see each other every day doesn't mean you shouldn't buy them a gift, but you also shouldn't buy someone a gift just because you see them everyday. Are they the person that overtime you are together it's like no time has passed, or are they that friend from high school you secretly hope not the run into while you're home for the holiday.
3. Will a gift be meaningful to this person?
Some people love gifts, some not so much. Some people would enjoy a thoughtful card with a handwritten note more than whatever you're going to buy them from Nordstrom. Some people love nothing more than unwrapping a gift.
4. Do you actually like this person?
This should be the obvious no brainer question, but sometimes I think we forget to ask ourselves this. Simply put, if you don't like someone, don't buy them a gift.
There's no magic formula to deciding if you should buy them a gift. I wish this were as simple as an old Seventeen Magazine quiz where a certain number of yes answers meant one thing a certain amount of no answers meant another. These are more questions to make you pause before you buy hit purchase on something from every gift guide you'll see this season.
How do you decide whom to buy for?